#TrumpHasCovid and Karma are trending, while people suggest perhaps he shouldn't have gotten tested, since we know if you don't get tested, no cases.
THIS is the biggest October surprise ever.
And I have a GIF for this.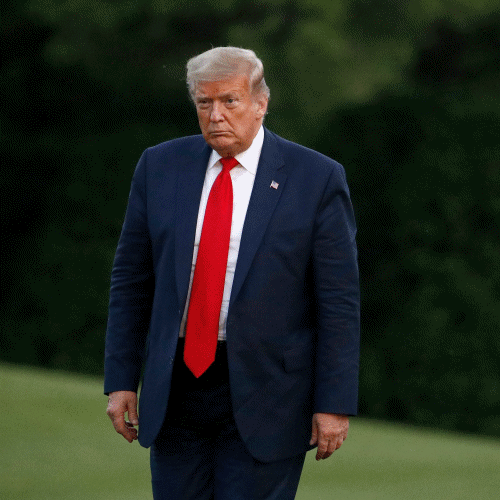 What's there to say about the President coming down with COVID after he ignored the health warnings from his own administration. It's been said before but he's a fucking moron.
I hope he didn't give it to Joe, and did give it to Pence. That's about it. I don't wish ill on people as a rule; that level of hate and venom poisons you. But Trump… he's beyond even my level of empathy.
Don't worry herd immunity will save him.


And I keep repeating to myself. "it is what it is"
And if that doesn't work there is always bleach and strong lights you know where

Wow.

Pope Francis declines meeting with Mike Pompeo ahead of U.S. election
Tensions have risen as Pompeo has urged the Holy See to denounce human rights abuses in China.
Given the rapid results of the testing it appears that the testing regime is via the antigen test. While this form of test gives a far quicker result (around 1 hour) than that of the PCR (which typically takes much longer for results) but is around 96% accurate a negative antigen test does not always mean the person is Covid free.
Positive results are usually highly accurate but negative results may need to be confirmed with a molecular test
.
Senator Mike Lee has tested positive. And he met with ACB earlier this week.

ACB tested negative this morning, but there's a window in which you do while you still have it.

Mike Lee is on the judiciary committee.
Did he catch it then, or is he the source? It's impossible to know, because the Trump regime has been so careless through this all.
RNC Chairwoman Ronna MCDaniel is now Corona McDaniel.
This topic was automatically closed 15 days after the last reply. New replies are no longer allowed.