Trump just declared the situation HE created in Syria a national emergency.
Or… "the order", as he calls it.
And in doing so admits that this is undermining the efforts to stop ISIS.
His bold, brilliant move to stop Turkey?
Steel tariffs.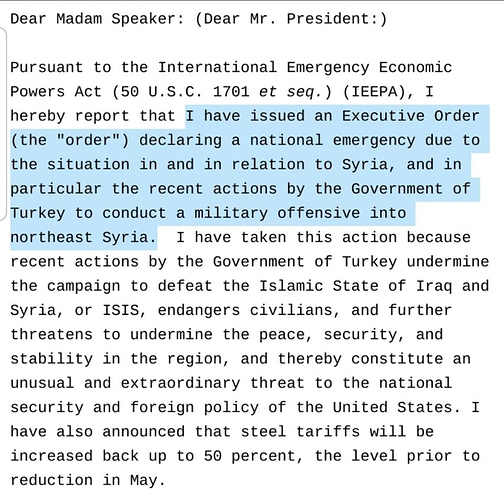 The problem with that?
Turkey doesn't import steel from us on a large basis.
Their three big suppliers? Russia, Ukraine, and South Korea.
No wonder they're completely ignoring Trump's hollow threat.