Judicial Watch and Tom Fitton are harassing Amb. Yovanovitch with the most idiotic of accusations, claiming that somehow a U.S. ambassador in UKRAINE was conducting widescale surveillance of some mythical enemies list.


Judicial Watch is a conservative activist & self-styled watchdog group that makes numerous false & unsubstantiated claims, often picked up by right-wing outlets. It is headed by Tom Fitton.

It was founded in 1994 to harass the Clintons and its favorite tactic is to file nuisance lawsuits against Democrats and liberals, the vast majority of which get dismissed. Despite its claim of being a watch dog, it's just another GOP attack dog.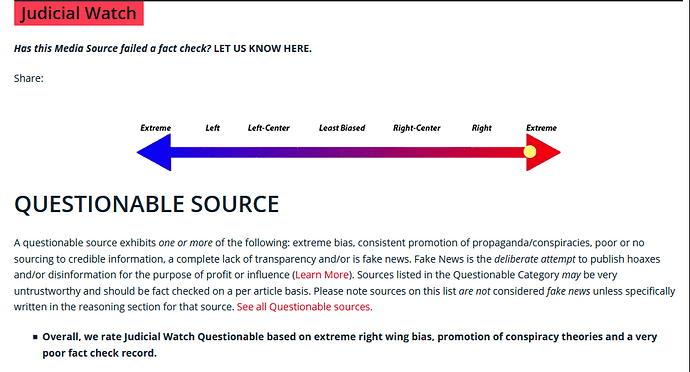 https://www.mediamatters.org/judicial-watch/right-wing-media-tries-smear-former-ukraine-ambassador-marie-yovanovitch