---
Maxine Waters: President Trump is 'setting some of us up to be killed'
---
And here is the president of the United States re-tweeting a white supremacist / white nationalist meme.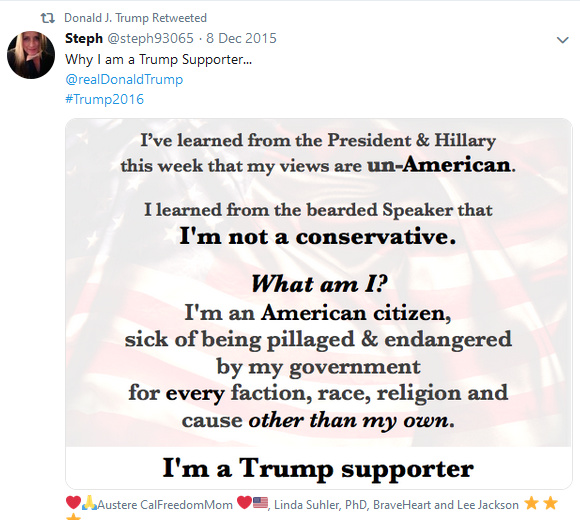 ---
Michigan business's display of Trump holding Obama's head on rope sparks outcry
Huff told the Detroit Free Press the rope was meant to "represent a spine and a move from the game Mortal Kombat."
And that's supposed to be better than it being a noose?

---
This is a weird and disturbing case… why would the Trump regime hop in on this directly?


---