Need an optimistic boost to start your day? Try this:
Maddow covers Indivisible.org's highly successful campaign to ensure Democrats maintain a solid, united front against Trump in the run up to the 2020 elections. I'd heard some buzz about Indivisible, but didn't know much about them – now, after watching this segment, all I can say is, "Wow!" I'm impressed – they have it together – they are laser focused on a winning strategy that the DNC should sit up and take notice of.
Here's the pledge they are inviting Democratic candidates to sign:
Make the primary constructive. I'll respect the other candidates and make the primary election about inspiring voters with my vision for the future.

Rally behind the winner. I'll support the ultimate Democratic nominee, whoever it is — period. No Monday morning quarterbacking. No third-party threats. Immediately after there's a nominee, I'll endorse.

Do the work to beat Trump. I will do everything in my power to make the Democratic Nominee the next President of the United States. As soon as there is a nominee, I will put myself at the disposal of the campaign.
Democratic candidates are embracing the pledge. In just five days, the following have signed it: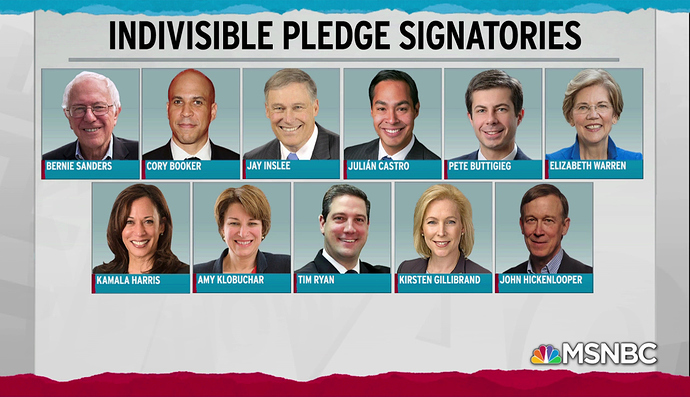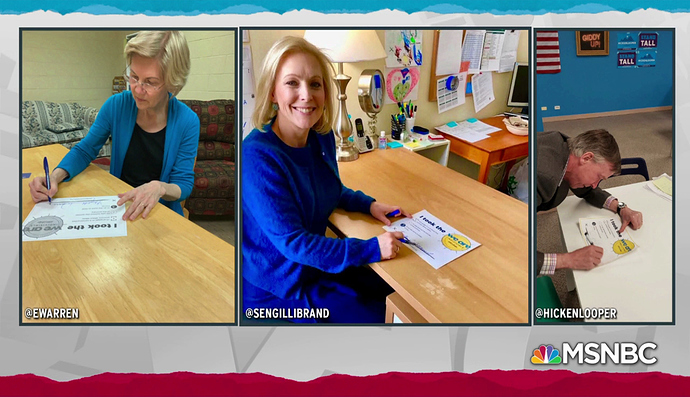 Onward to 2020!