Thanks for the lead. I don't know why, but I'm completely fascinated by this. The NBC News article you posted led me to the jail's website and the inmate database. This is the record for Prisoner 45343: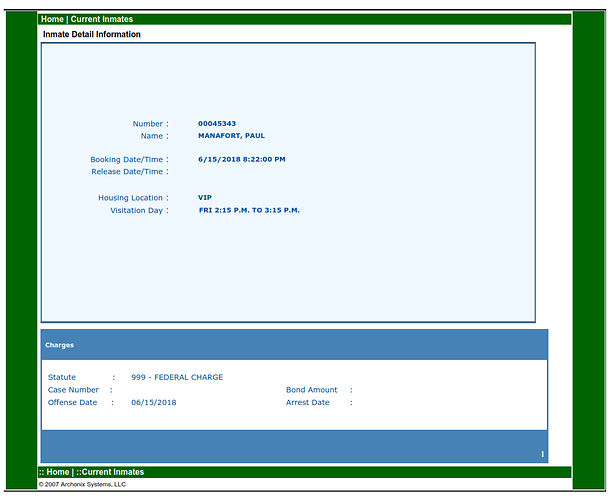 I see you can visit Paul on Fridays.
OK, I'm officially cheesed off. I patiently clicked on every single page of the database (obviously I have way too much time on my hands) and determined that, in this entire facility, Prisoner 45343 is the only inmate listed with a location of "VIP" – to my mind, that stinks. Why does he alone deserve a "VIP" location? I can understand the need to separate violent inmates from nonviolent ones, but there are plenty of other nonviolent prisoners in this facility. I don't see why he merits his own special location. I sure hope they're not preparing special meals for him and delivering them to his VIP location – he should eat the same meals in the same dining area as everyone else.