---
It's official.
Rudy forgot which side he's on again.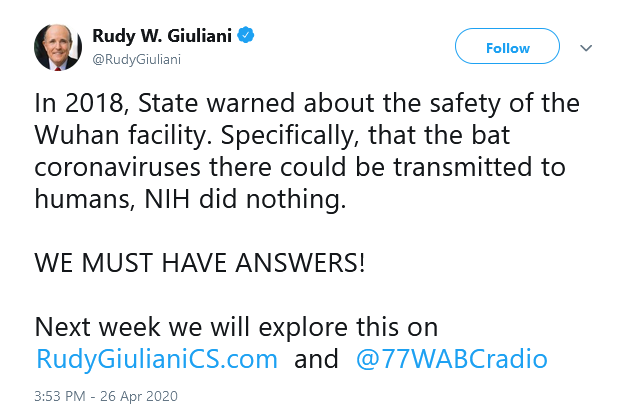 ---
SIDESHOW Rudy Alert @Pet_Proletariat @MissJava

Rudy getting critiqued on T and on himself by British media show with Piers Morgan saying some choice words.
On Air - Rudy says a criticism of T was a "deliberate misinterpretation of President Trump because the left wing media hates T."
Morgan said it was Trump's job to calm down tensions not throw "fuel on the fire," but Giuliani staunchly defended his man, arguing he doesn't "have a racist bone in his body." He added that news coverage of the phrase was part of a "completely warped" left-wing media agenda.
The interview soon turned ugly, with the pair repeatedly talking over and interrupting each other, before descending into a personal slugfest.

"What happened to you? You used to be one of the most respected and revered people in America," Morgan said to the former Mayor of New York City. He added: "You sound completely barking mad… you have lost the plot, and it's sad to see."

Giuliani then attacked Morgan over the cancellation of his CNN show in 2014 following a drop in ratings. "You were the one who got thrown off of television here… so don't tell me I've lost anything. I know what happened to your show Piers, and I remember the mistakes you made and I remembered how you f****d up, so don't give me that stuff," he said. "Everyone in America knows you are a failed journalist."
---
More Questionable Behavior from Trump, T Admin, DOJ, and R's vs Dems, Press, Justice
---