Excerpt from- This is beyond absurd - Palmer Report
– Speaking of absurdities, how absurd is American politics? Imagine if every few years we put the arsonists in charge of the fire department, only to act surprised when they burn it all down. Then when we put the firefighters back in charge, we blame them for not cleaning up the arsonists' mess fast enough.
2 women dressed as 'grannies' to get COVID-19 vaccine, Florida officials say
Two women disguised themselves as "grannies" in a failed attempt to get a second dose of the COVID-19 vaccine, Florida health officials said.
"So yesterday, we realized a couple of young ladies came dressed up as grannies to get vaccinated for the second time," Dr. Raul Pino, the director of the Florida Department of Health in Orange County, said during a press briefing Thursday. "So I don't know how they escaped the first time."
The women, who were likely in their 20s, showed up to the Orange County Convention Center wearing bonnets, gloves and glasses – "the whole thing," Pino said.
They had valid vaccination cards from their first shot, but on their second attempt, there were issues with their driver's licenses, said Pino, who did not have more details on what those were.
The county has increased security at the vaccination site to "deter any possible ill-intentions that someone may have," Pino said.
"This is the hottest commodity that is out there right now," the director said. "So we have to be very careful with the funds and the resources that we are provided."
MORE: Florida official latest to step down nationwide during COVID-19 response
There have been no charges filed at this time and the identities of the two women have not been released.
There have been a few cases of people misrepresenting themselves to receive a dose, Pino said, adding that it's probably "higher than we suspect."
Beyond health care workers and residents and staff of long-term care facilities, those ages 65 and up are eligible to get the vaccine in Florida. Nearly 45% of that population has been inoculated in Orange County, officials said Thursday.
Last month, Florida started requiring proof of residency for COVID-19 vaccinations in select counties in the wake of concerns about "vaccine tourism" after eligibility was opened up to anyone age 65 and older.
The expanded eligibility resulted in long lines, with some older people even camping overnight in lawn chairs in the hopes of getting vaccinated.
As of Thursday, Florida had administered approximately 3.8 million COVID-19 vaccine doses, according to the Centers for Disease Control and Prevention.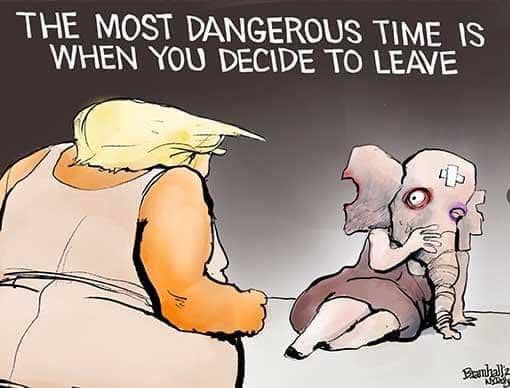 They wouldn't support it even then; they did this to Obama, would whittle down Dem bills with demands and additions and then admitted they were just drawing them out and the bills passed with 0 Republican votes anyhow.
Misdirected email:
Dear Fellow Conservative,
Joe Biden has made it clear: he isn't the President of the American people.
He's the President of radical Left elites.
The American people are counting on you and me to be the voice of the masses … and to fight back for our nation, before we're silenced for good. But we need your help.
Will you pitch in $25 or more to keep us fighting in 2021, 2022, and beyond?
Joe Biden always finds time to reward the far-Left… even if it means punishing regular Americans like you and me:
Allows illegal immigrants to pour into our country… while threatening to "ban" American citizens from traveling domestically.

Pushes an unconstitutional gun confiscation program to stop "school shootings"… while siding with the Teachers' Union to keep schools shut for good.

Demands a $15 minimum wage … while small businesses hang by a thread due to a year-long lockdown.

Pretends to "unify the country"… while dividing us by race and gender every chance he gets.
For Joe Biden, it's radical Leftists first… and Americans like you and me last .
Worse, they're working hard to silence every conservative voice… to destroy our ability to put up any sort of resistance against their left-wing power grab.
I need you to give now and support my work before they permanently shut me down.
STOP Biden and the left from using their power to reward the allies and punish the American people. Help me fight back with $25 right away >>
Thank you for standing with us.
In Victory,
Charlie Kirk
Turning Point Action
And whatever you do, don't let Biden appoint ANYONE (especially a female!) that's ever tweeted, written or said anything "mean", because "republicans" & trump supporters have dibs forever on that lane…

ORLANDO (The Borowitz Report)—Donald J. Trump will use his speech at the Conservative Political Action Conference this weekend to announce that he has won the 2024 Presidential election.

According to leaked text from his CPAC speech, Trump will claim that he won the 2024 election in a landslide and "everybody knows it."

Trump will further state that any attempt to allege that the year 2024 has not arrived yet and is, in fact, not scheduled to occur until three years from now is "a rigged hoax."

"This should never be allowed to happen in our country," he will assert.

Asked whether he would support Trump's contention that the year 2024 is not three years away, Mitch McConnell, the Senate Minority Leader, said, "If he said that? Of course."