U.S. Initial Unemployment Claims Edge Lower in Latest Week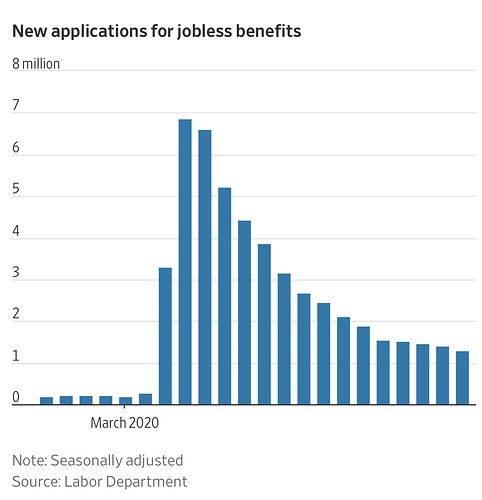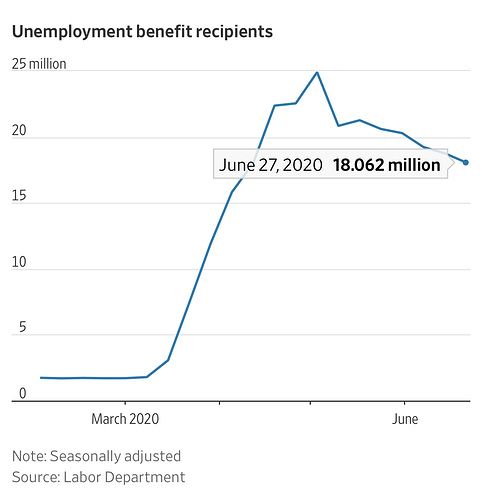 Employers added a combined 7.5 million jobs in May and June after shedding 21 million jobs in March and April, separate Labor Department data showed.

Claims fell in most states last week, including California and Florida, on a non-seasonally-adjusted basis, the Labor Department said. Claims did rise by 20,000 in Texas, 18,700 in New Jersey and by nearly 10,000 in Louisiana.