Ever since I filled out a survey to skew their numbers, I get occasional e-mails from the Trump campaign trying to get me to give them money. I don't mind; it lets me see what idiocy they're up to.
For instance, check out this spammy scammy piece: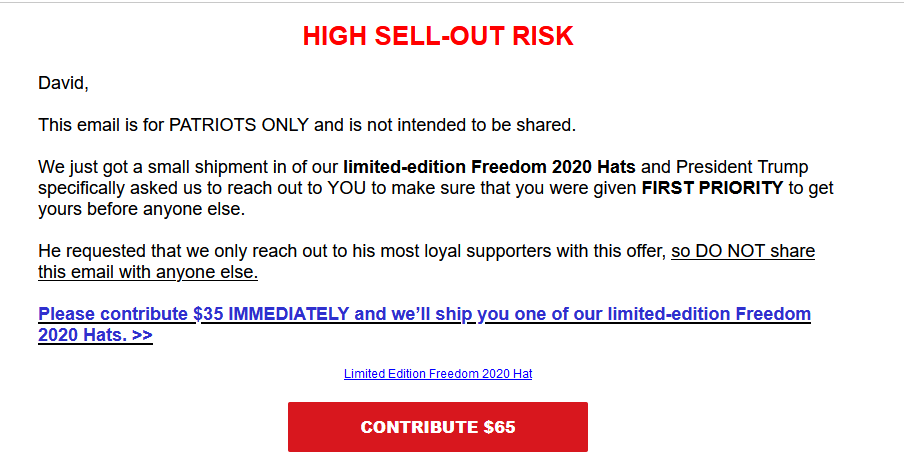 And then there's this: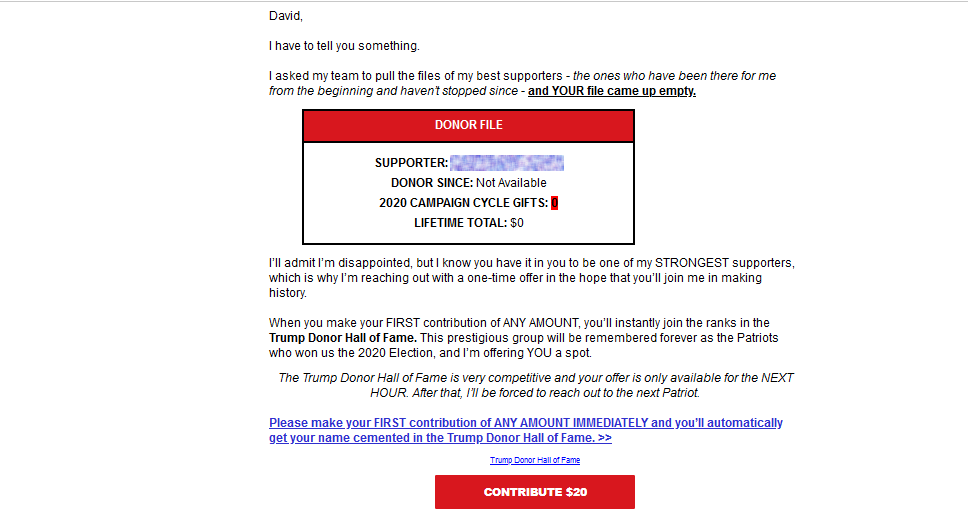 Seriously, they read like… well, like something I'd expect from a sleazy televangelist, honestly.