Tomorrow, 10/3!

Supreme Court will begin to hear arguments in the Wisconsin gerrymandering case (Gill v. Whitford)
"Can the Supreme Court Fix American Politics?" (NYT Editorial Board)
A great explainer, which encompasses links to several useful articles: "The New Front in the Gerrymandering Wars: Democracy vs. Math" (NYT Magazine)
Interesting article about Wisconsin's defense: "Wisconsin Is Misusing My Research to Defend Gerrymandering" (TIME)
What's most interesting is that ending partisan gerrymandering, is a non-partisan effort. Amicus briefs were submitted by top ranking politicians of both parties. The Brennan Center breaks down the details here.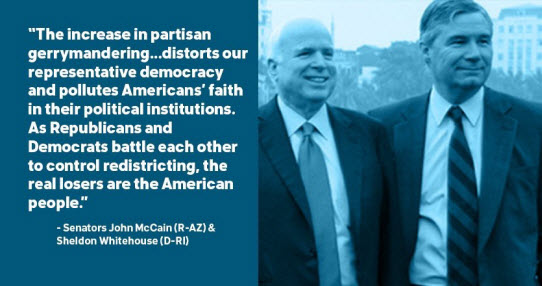 "If our party loses the majority because of independent redistricting, we didn't deserve it in the first place"
(Parpharsed qoute from either Arnold Schwarzenegger or my congressman Alan Lowenthal - can't remember which!)